Extensive Experience in Hazardous Materials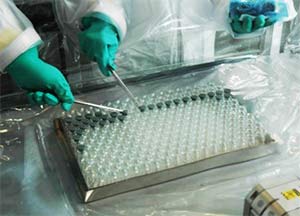 Lyophilization Technology, Inc. is uniquely equipped to handle highly potent toxic and biohazardous materials. From product characterization and cycle design to scale-up and clinical trial material preparation, we can safely and effectively meet your containment needs.
LTI has extensive experience and equipment dedicated to the development of lyophilized preparations with expanded capabilities for safely handling potentially hazardous substances, such as:
Product safety assessment
Detailed procedures and engineering controls
Dedicated and disposable product contact surfaces
Negative Pressure Isolators
Personal protective equipment
Complete our safety form today and LTI will provide an assessment of product handling.